By Davis Young, Guest Blogger for Crain's Cleveland Business, June 9, 2020
Like us, we're sure you read a large number of emails, articles and blog posts in an effort to sort through the issues relating to operating your business in the post COVID-19 environment. Top of mind for many of our clients is the issue of leadership, and how business leaders can clearly and confidently communicate with employees regarding the new workplace policies and behaviors that will be implemented. Change is difficult, and today's business leaders must not only embrace change, but guide their employees to do the same. We're happy to share an excellent blog post by Davis Young that was recently published in Crain's Cleveland Business, outlining some key components of a successful workplace communications strategy.
Workplaces Opening Up Present an Important Opportunity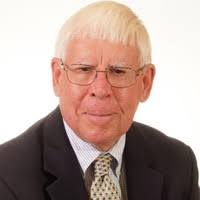 As the world of work begins to open up again, we have arrived at a moment of opportunity for employers and employees to come together in common purpose to align mutual expectations. We need to think seriously and often not only about our own individual roles but also how we can support colleagues who share our same sense of shock and disbelief over recent events.
Masks, shields, partitions, gloves, social distancing and sanitizer dispensers are meant to protect and to assure us our company is doing the right things. That's an important upside. The ever-present downside is that these new workplace enhancements are constant visual reminders to employees that they are in an environment of risk — risk of becoming seriously ill, risk their job may go away, risk their company and its customers may be on very shaky ground. And if you are working remotely at least in the short term, you face the risk of having no one to talk to, the risk of feeling disconnected, of suddenly feeling left out of the loop.
Companies need to acknowledge and accommodate the fears their people have. The world has changed on a dime and if ever there was a need for empathy in the workplace it is now. No CEO can look their people in the eye and tell them they know what's going to happen next. They don't know. Nobody does. If leaders want their people to perform well in an environment of uncertainty, this is the moment to ensure that truth, kindness, understanding and patience are part of the company culture. That's not a sign of weakness. It's a sign of strength.
• Leaders need to position themselves as credible resources for timely information. Absent that, rumors will take control and that's the last thing anybody wants. Be transparent. Tell it like it is.
• Communicate regularly, but don't overcommunicate. There are plenty of companies that will fall into that trap and cause employees to tune out. Every employee has a right to expect that if it's something important, they will learn it first from leadership. That's the way to get rid of rumors.
• Be open to any question or comment. It's OK for somebody to feel insecure in this environment. Acknowledge that. Employees have one issue that stands out above all others: "Is my job safe?" Nobody knows, but the best way to have that happen is for each person to focus fully on doing really good work. Encourage that. It must be the standard.
• Everyone needs to support each other at all levels. If there was ever a time for teamwork and pulling in the same direction, it is now. If employees want to come out of this pandemic with jobs, everyone must do all they can to take care of customers and each other. This is no time to lose a customer or a client because of poor performance or shoddy service. Excellence in all aspects of work must be the expectation.
• Every employee has a life outside of work. Those lives have been seriously disrupted by the pandemic. More employees are going to bring more personal issues into the workplace than ever before. The single best way to accommodate that is for all of us to become better listeners.
• Companies should expect everyone to come to work with a positive attitude. That is the way through our common dilemma. Yes, times are tough. Yes, there is great uncertainty. Yes, it's scary. But we all need to be part of the solution, not part of the problem. That's all about attitude and bringing a can-do outlook to work every day.
No question, it's going to be a new world of work. There is no going back to "normal." We can't return to yesterday. We are in a difficult situation, but the truth is we have an exciting opportunity in front of us to create a new and even better future. We mourn what we have lost, but our workplaces can be even better and stronger going forward if we are thoughtful in how we create the future.
Young was president of the former public relations firm Edward Howard & Co. He has counseled numerous well-known organizations on communicating with their employees.