Corporate social responsibility (CSR) refers to companies as good citizens, concerned with the welfare of society and not just the owners. CSR is based on fairness, integrity and respect. While a company's loyalty and obligation is to its owners, being a good corporate citizen can increase profitability in the long run. Companies with a good CSR reputation are cosidered ethical and often attract and retain better employees, enjoy greater employee loyalty, and draw more customers.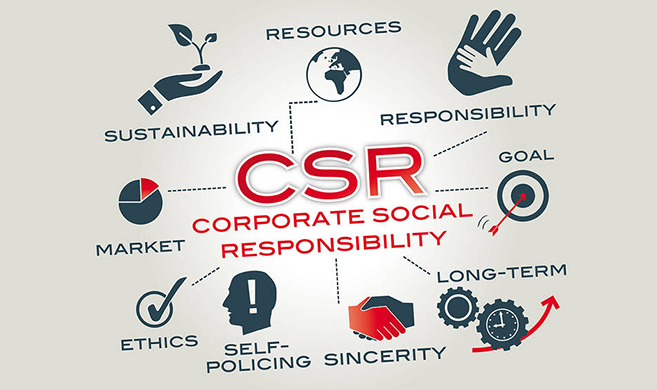 There are a variety of methods for CSR, including corporate philanthropy, corporate social initiatives, corporate responsibility and corporate policy. In addition to money, many companies allow their employees to volunteer during company time.
We know that companies have a responsibility to customers, pleasing them by offering real value. All things being equal, customers tend to favor the socially conscious company over its less socially conscious competitors. In fact, customers are often willing to pay more for goods from the socially responsible company. Thus CSR is also a tool to attract new customers. The question then becomes, how to make customers aware. Social media has become a low-cost, efficient way of conveying a company's CSR efforts, allowing companies to reach and interact with a broad and diverse audience. However the company must live up to its hype or face dire consequences. If a company does not follow through on its CSR as claimed, it loses customers' trust; customers do not want to do business with a company they don't trust.
Many investors also believe that it makes financial sense to invest in companies engaged in CSR , and that ethical behavior adds to the bottom line.
Companies that treat their employees with respect usually earn the respect of their employees. This mutual respect can have a significant impact on the company's profit. Retaining good employees saves money, is good for business and also good for morale. A disgruntled employee can wreak havoc on a business, thus loss of employee commitment, confidence and trust in the company can be extremely costly.
CSR has many benefits, each of which can increase a company's profitability while also doing good for society as a whole.